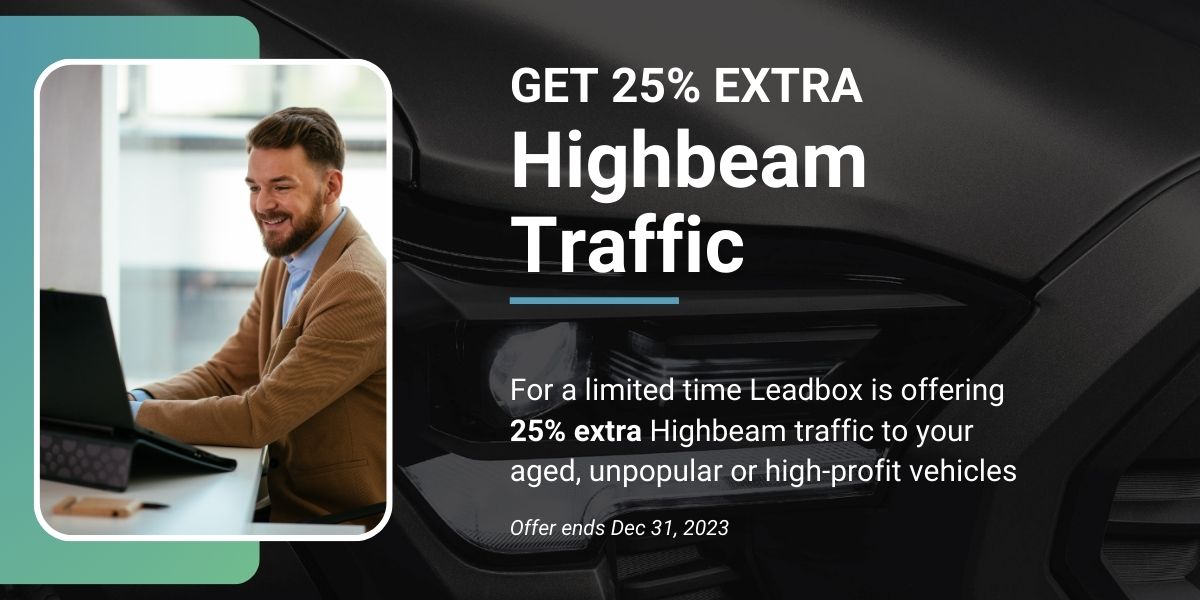 Set your goals. Promote your vehicles. Sell cars faster.
Leadbox Highbeam is designed to increase visibility of aged, unpopular or high-profit vehicles so you can sell them faster.
With Highbeam, dealers can shine the brights on specific vehicles that are aged, have low visibility, or are high-profit, ensuring that these vehicles receive the attention they deserve.
Simply choose your goals, and Highbeam will automatically market these vehicles to in-market shoppers, helping to boost sales and clear out inventory faster.