It's no secret that shopping behaviour has shifted heavily online, mainly due to the COVID-19 Pandemic. Apart from a short pause in March and April 2020, we've seen online activity grow dramatically in 2020 with no signs of slowing in 2021.
However, the flip side of this success is the inherent increase in competition for this glut of online activity. It's no wonder that Dealers and agencies alike are trying to use as many tools as possible to capture the attention of this new flood of online shoppers.
One excellent but under-used way to increase the effectiveness of Google Ads is the use of Price Extensions.
Price Extensions allow Dealers to add 3 additional calls to action onto their existing ad unit  (as seen in the images below).
For example, a model-based ad can now include Price Extensions to 3 of their trims, all with starting price.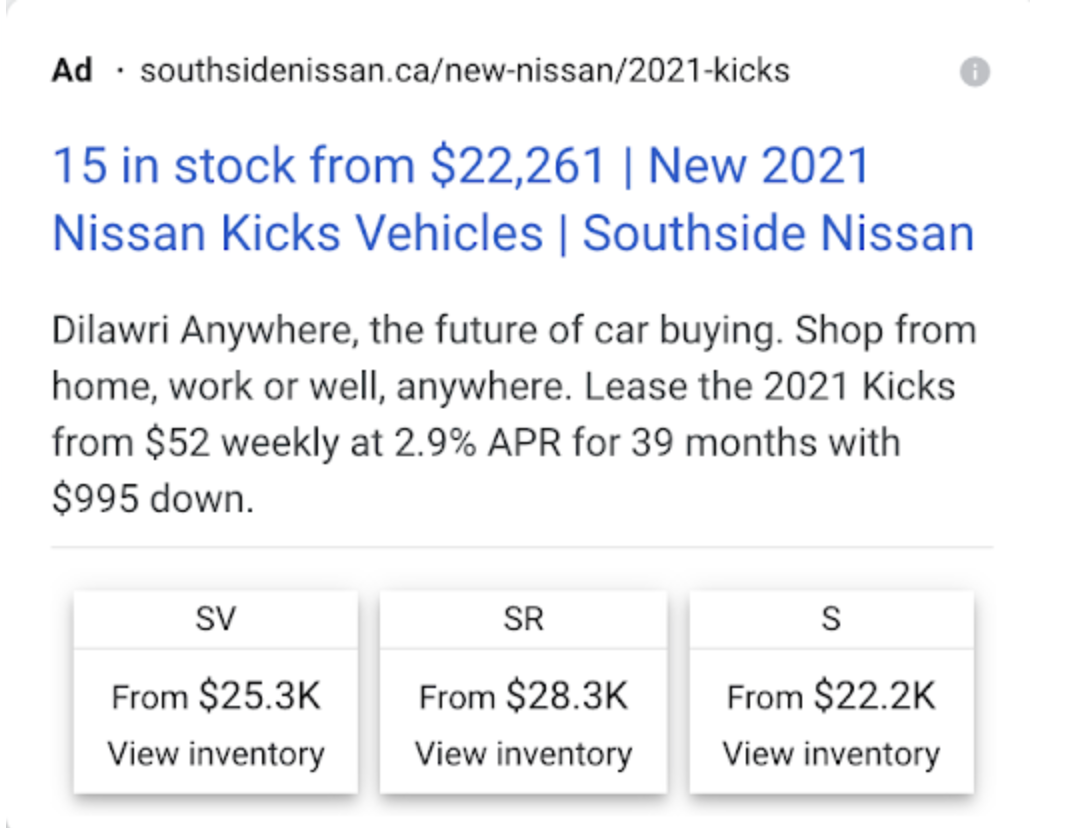 Price Extensions allow Dealers to provide more options to the shopper while on the search results page. This change increases the likelihood of the car buyer choosing that Dealer's site and converting or performing some other significant action.
The Price Extensions aren't specific to models & trims, they can be used with a make & model relationship.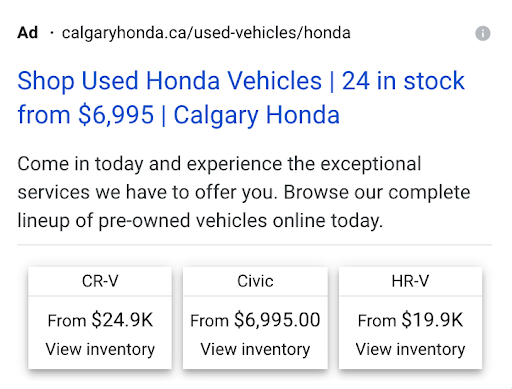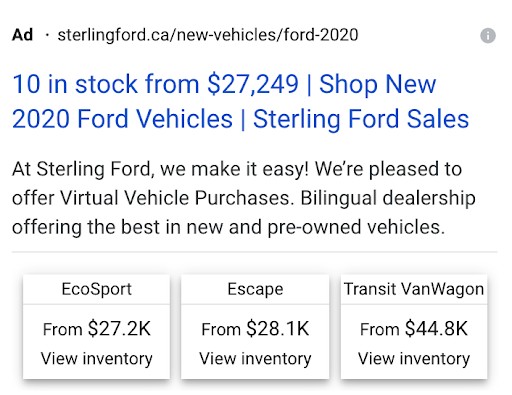 You can even use it with a condition & model relationship for used vehicles.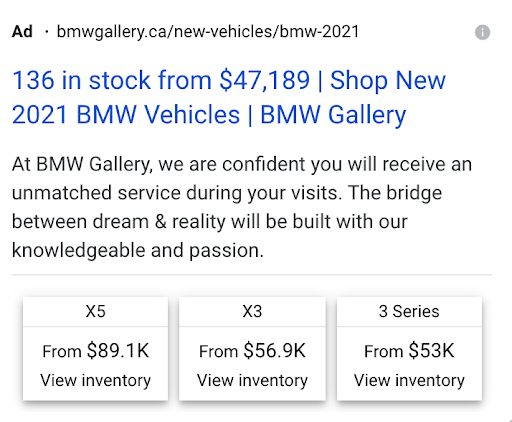 Additionally, Google is now recommending these types of extensions on all their Dealer ad accounts. Enabling these Price Extensions will increase the Google Optimization Score on the campaign, and as we have stated in previous articles, a higher optimized Google Score typically generates better results.
The only catch with Price Extensions is that they are time-consuming to create if you choose to do it manually. The reason for this is that Price Extensions need to be created one by one.
Suppose the Dealer's ad team does not use the Google Ads API or some form of automation. In this case, the number of combinations can be unwieldy. Not to mention the time it will take to update the extension when models or pricing change.
Leadbox customers enjoy the benefit of having all inventory fed directly into the Leadbox Inventory Management System that links directly to Google Ads API. We dynamically create Price Extensions – without the need for any Dealer intervention.
In fact, as of publication, Leadbox is one of the only Canadian Dealership digital advertising partners to offer holistic use of Price Extensions. Something that only increases the results that our Dealers enjoy.
The COVID-19 Pandemic has shifted more shoppers online, and we are now seeing that the competition for attention is becoming increasingly fierce. Advantages like Price Extensions can help your Dealership attract more customers and ultimately increase sales.