Aptly named after the Egyptian Gods of Magic and the Universe, Heka and Atum represent the 6th generation of Dealer websites from Leadbox.
At Leadbox, design and results are intertwined. The goal of each generation of Leadbox Website is to increase metrics through thoughtful design and clever UX – Heka and Atum generation is no different.
Our beta dealers have found a dramatic increase in Average Page Views and Vehicle Detail Page (VDP) views and have reported an 87% increase in form submissions compared to a previous generation of websites.
These results were achieved as almost all of Heka and Atum's components are completely redesigned to satisfy one of three goals:
Dealer Presence
Vehicle Research
Lead Capture
Model Showroom
Showcase all the new vehicles your Dealership can order and sell with the new Model Showroom. Leadbox Atum and Heka generation website pages include OEM content and imagery for every model of vehicle that your dealership is able to order and sell.
Best of all, when new models are released, your Dealership website will automatically be updated with the latest content.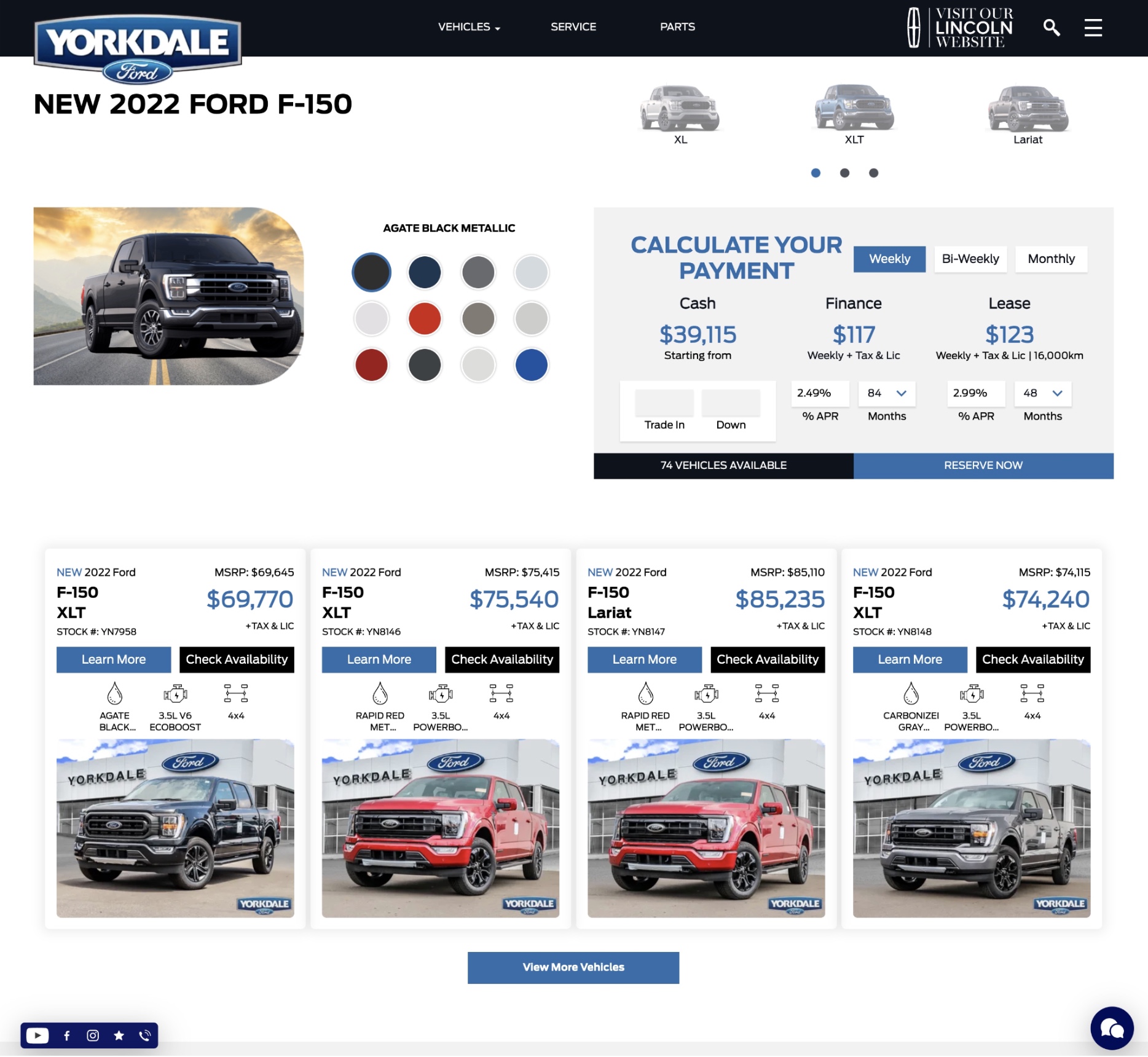 This new showroom helps dealers in multiple ways.
During times of low inventory, the Model Showroom provides a location on the Dealer's website for car buyers to engage with every model and trim. This increases the 'Dealers Presence' and gives the customer information regardless of inventory count.
Additionally, as these pages are about vehicles the dealer can order, they are perfect for Pre-Order initiatives that assist with dealer allocations.
Lastly, by having a large amount of rich content on the Dealer's website, customers will be less likely to research vehicles off-site and be more likely to convert to your website.
Full-width designs
Screens are getting bigger, so why not take advantage of the additional real estate? The new Heka and Atum designs maximize Dealer presence and vehicle research by removing artificial website width limits in favour of having an edge-to-edge layout.
By doing so, we increase content real estate dramatically and reduce the need to confine new layouts.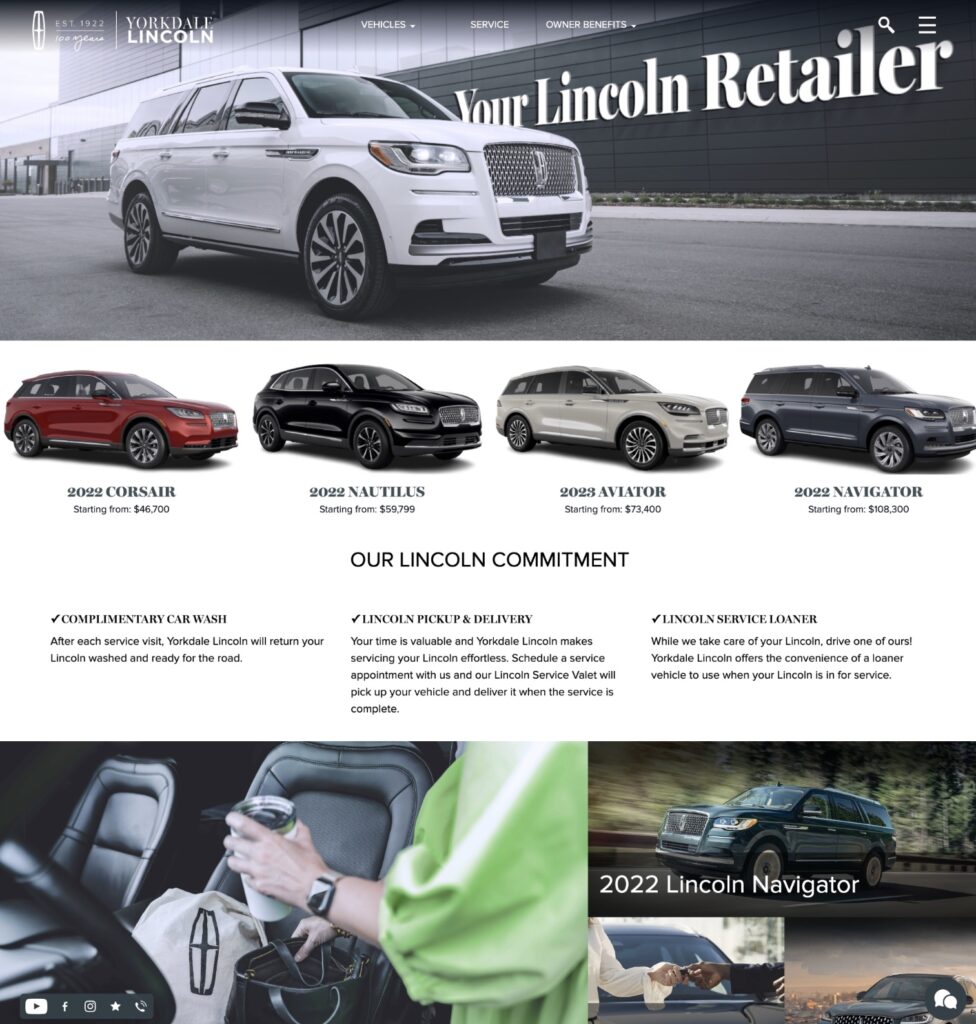 Optimized Interfaces designed to click through
Finding the right vehicle and taking action is a key component of Customer Research. Our UX studies have optimized the user interface to maximize click-through on CTAs and important pages of interest.
The result? More shoppers looking at the vehicles and higher customer interaction rates.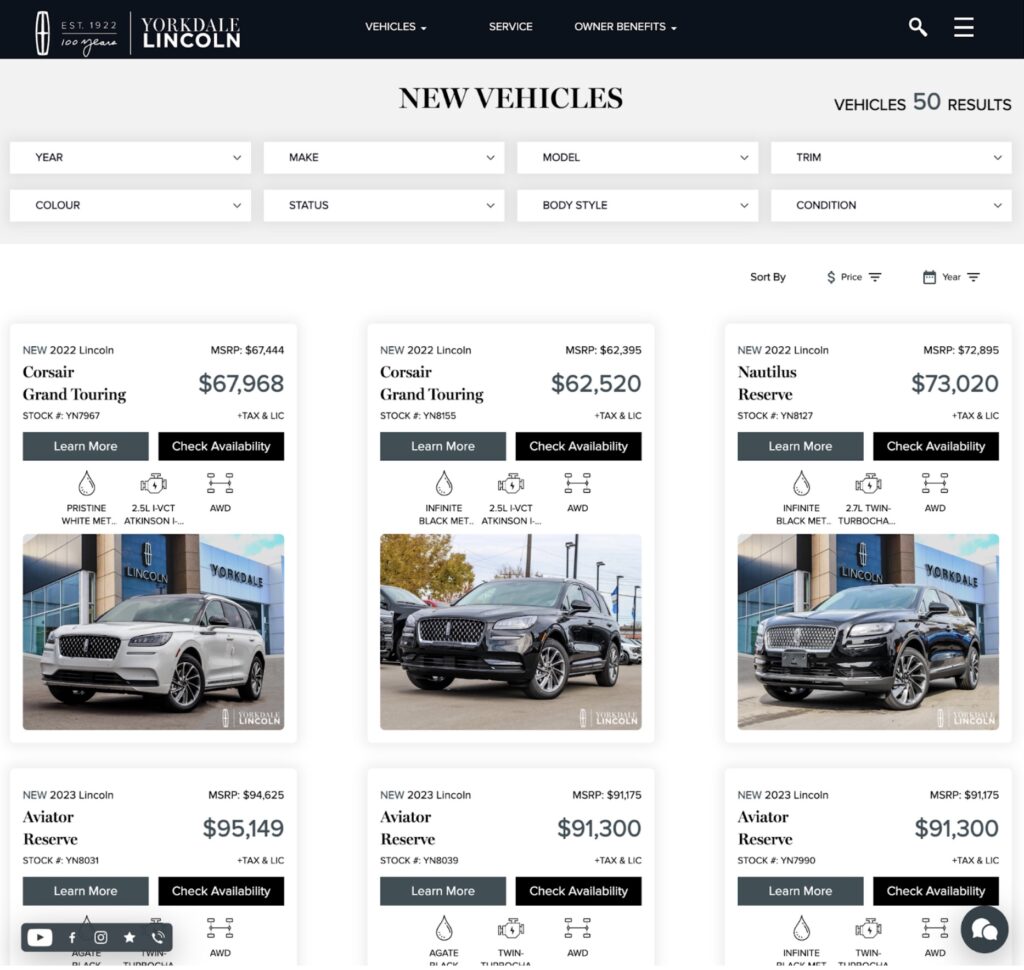 Optimizing VDPs for quick information consumption
Speed of information is key for consumers when they are shopping for vehicles. When browsing, customers need to know: "Is this the right car for me?" and "Can I afford it?"
The newly redesigned VDP helps consumers shop for vehicles by prioritizing elements that answer these questions.
The pricing calculator, vehicle images, MSRP and Dealership pricing are immediately presented to consumers WITHOUT the need for excessive scrolling.
This lets customers quickly decide if this vehicle is for them and contact the dealer.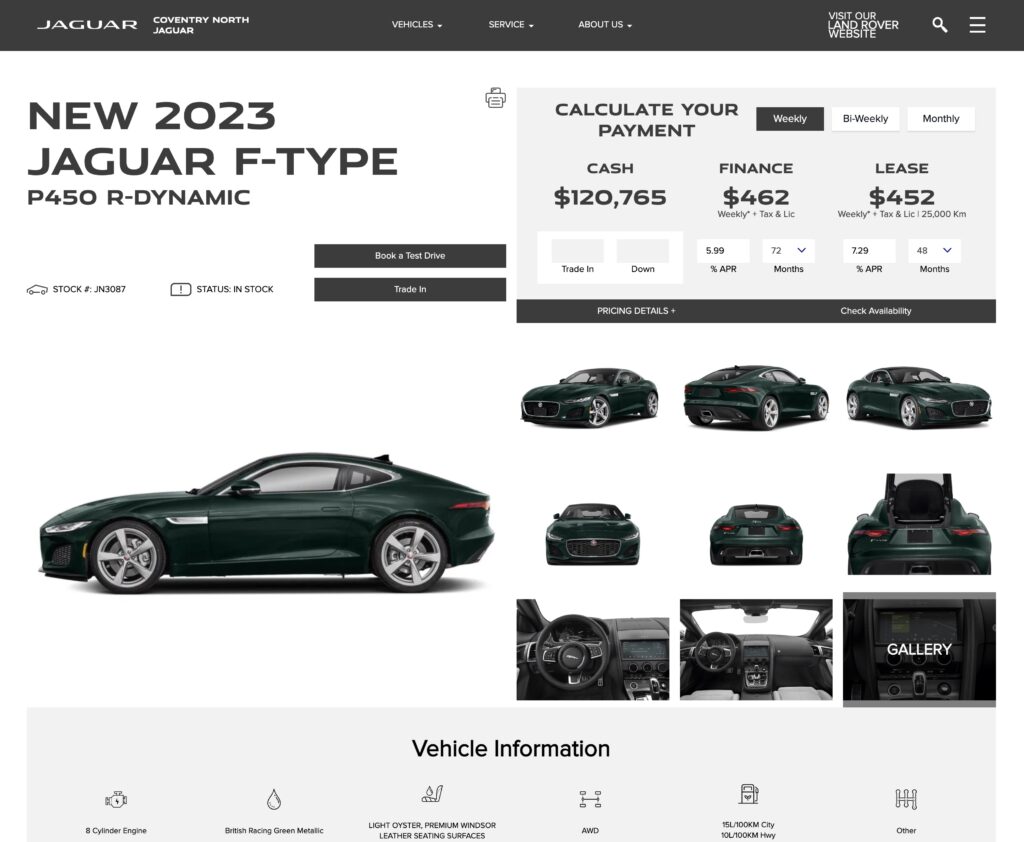 Customization is still King
Yes, Atum and Heka are themes. However, as they are Leadbox themes, they can be configured, customized and modified to look and behave as unique as your Dealership.
Update the highlight colours, add additional items to the headers, and create a unique workflow. All of it is available with Leadbox's Premium website package.
Looking to move to the next generation?
Contact your Leadbox account manager or book a meeting with us today!