The Leadbox core website team is excited to announce the latest release of the Leadbox website platform.
This release includes features in many different areas:
A Sticky side search bar
Allowing uploads of SVG graphics
Excluding demo vehicles in search results
Improvements on the Form Page.
Let's take a look!
Sticky side search bar
Navigating your inventory to find the right car is one of the most important parts of your dealership's website functionality. Now Leadbox has made it even easier for your shoppers to peruse your inventory to find the right vehicle.
Leadbox allows dealers to now set their vertical filter bar to stay sticky on the screen while the inventory results scroll independently on the right.
This gives shoppers easy access to options should they want to change their search criteria.
This feature can only be enabled on vertical search bars and must be done so via a support ticket. To enable this feature, please contact your Leadbox representative or log a support ticket at support@leadboxhq.com
Layout Improvements on the Form Page
Lead forms are one of the most important parts of a dealer's page. Optimizing these forms allow for better visit/submission rates and ultimately more leads.
In this release, the vehicle forms have been rearranged and cleaned up to allow for better visual for the shopper: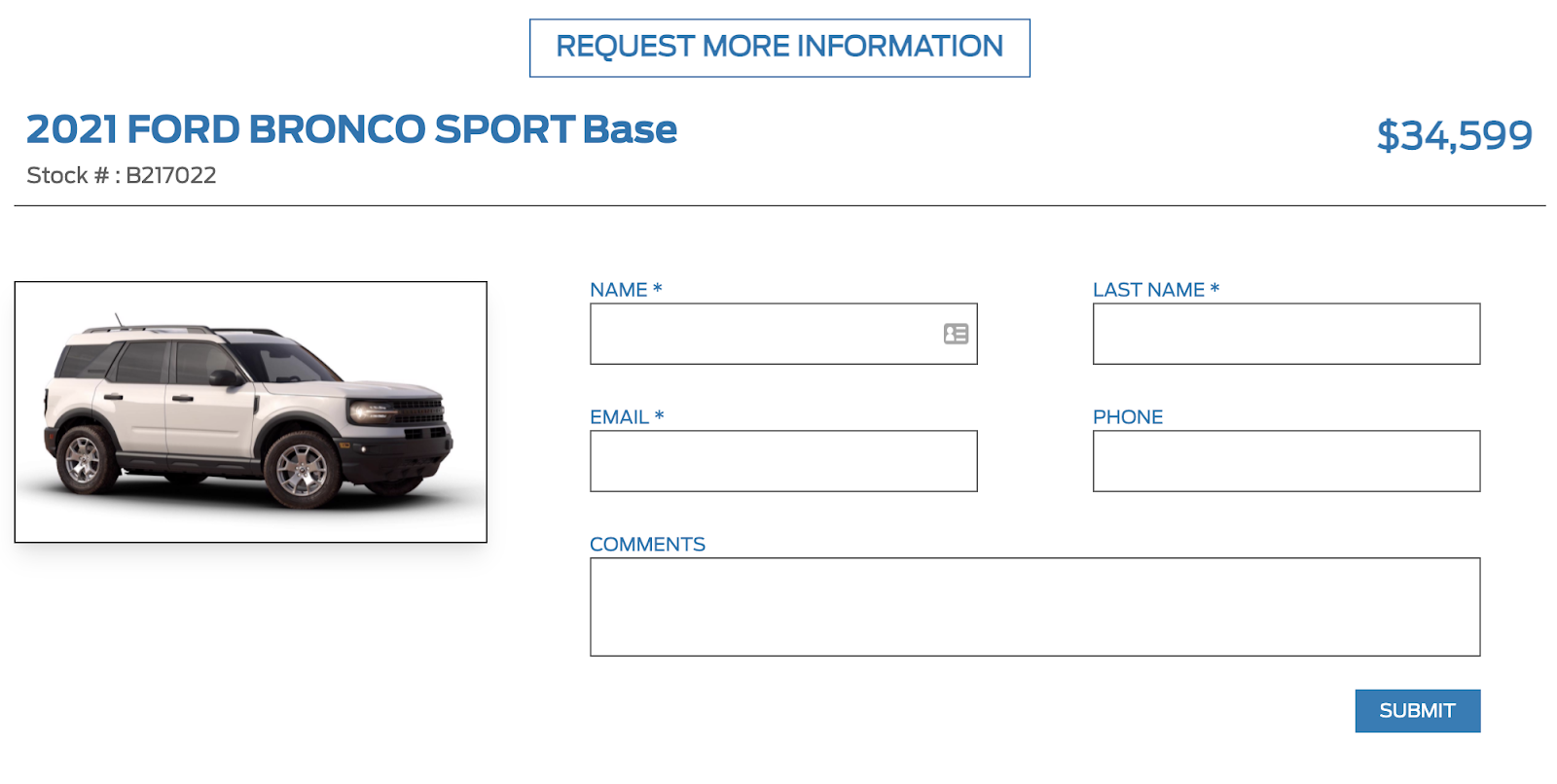 Allowing uploads of SVG Graphics
The Leadbox Website platform now allows for SVG Graphics to be uploaded into the Media Library.
Scalable Vector Graphics (SVGs) are high-quality lossless vector graphics that can be resized to any size without losing any quality. This makes them ideal for graphics like logos, icons and shapes.
What's more, compared to jpgs, pngs and gifs, SVGs are typically much smaller in size as well.
This results in increased website load times AND better quality graphics! Win/win.
Exclude Demo vehicles in the SRP Results
In some circumstances, a dealer will want to make a special page specifically for demo vehicles. As a result, the dealer may also want to remove these demo vehicles from the new inventory result list as now they have a specific page for demo vehicles.
Leadbox website platform now allows dealers to exclude demo vehicles in any search result.
Simply click on the "Exclude Demo" in the Inventory block settings and that particular result set will no longer have any demo vehicles. 

Suggestions?
We'd love to get more suggestions. If you got suggestions you'd like to submit, please provide your feedback here: